If you see an opportunity to improve posts on my blog, you can now do so easily by hitting the edit button on the top of each post. That will bring you to this site's source code repository on Github.
Quickest is to simply use the online editor, which will result in a pull request to me.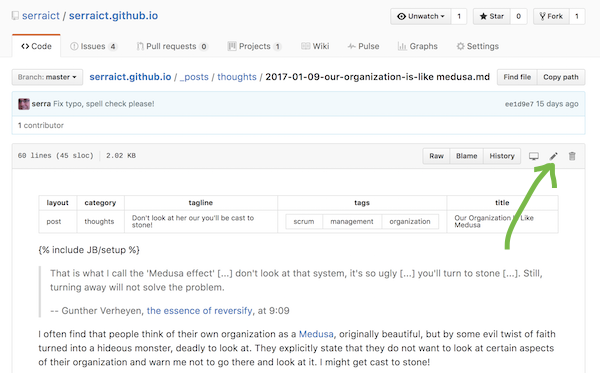 Alternatively you can fork the entire site. Whatever suits you best!
Thanks for your help.